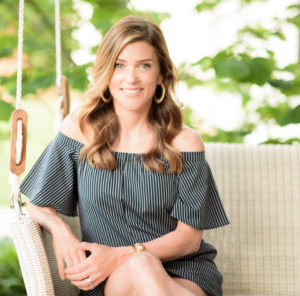 My name is Jane Daniel and I'm a holistic health coach! I'm a mother of three beautiful boys and wife to a supportive husband in Winston-Salem, North Carolina. I became interested in holistic healing in my own journey for optimal health. My mother died of cancer when I was twelve years old and I want to make sure I am here on Earth to see and enjoy my grandbabies!
My mission is to support moms in making healthy lifestyle choices so they can lose weight, banish cravings, gain energy, and feel beautiful in the process….NATURALLY!
I've struggled with weight loss, cravings, low energy, and acne and have found my personal prescription to greatly improve all of the above with no synthetic drugs or toxic chemicals. I can help you too!
I received my training from the Institute for Integrative Nutrition, where I was trained in more than one hundred dietary theories and studied a variety of practical lifestyle coaching methods.
Drawing on this knowledge, I will help you create a completely personalized "Roadmap to Health" that suits your unique body, lifestyle, preferences, and goals.
Learn more about my training and my unique approach to health coaching.
Are you curious about how health coaching can help you? Let's talk. Schedule a FREE initial consultation with me today.